---
Update #9
Creative Community Alternatives

---
The Value of Continuity
There are so many ways you can have educational continuity for your family through CC this fall, even during this unique time. CC began in 1997 in my mom's basement, and we continue to be committed to in-person community, even if it may look differently this fall.
In a sea of change for your family, anchor to the shared long-term vision of classical, Christian community. There are many ways to stay with a group of people who are equipped and committed to lifting each other up in times such as these. We have a number of creative ways to help you give your gives a consistent and stable educational experience even in a disruptive world.
---
So Many Possibilities for Your Family
Classical Conversations affords a lot of flexibility in how communities are organized and operated. While there are many nuances to the options below, here are just a few creative ideas for how to enjoy the benefits of community this fall. Work with your local Director and SR toward solutions for your family's needs while meeting local health restrictions.
Adapt the community schedule to beginning earlier or later in the year than usual, and/or block scheduling or shifts of students at different times in a facility
Meet in a facility other than a church or home, such as the YMCA, or a local business
Programs could meet in an outdoor space, moving into a facility when possible or prudent
Families meet in homes, moving into a facility when it becomes available
Work with a licensed F/E Director to tutor in your own home, moving into a facility when it is conducive
If your family's needs differ from a community's needs or plan, become a Director for your own family or a handful of families, in your home or elsewhere ("family-style directing")
Have in-person community with some families participating online
Meet virtually and then break out for smaller, in-person groups during the week
Meet virtually with support from CC. Tutorials are being developed for F/E Directors regarding how to easily and successfully lead the Foundations and Essentials younger programs virtually, and the Challenge programs adapt easier when needed to the online medium
Subscribe to CC Connected without being in community to receive some continuity of support for less than $15/week for Foundations and $15/week for Essentials
Keep in mind that a number of the above options may eliminate the need for facility fees or allow for supply fees to be reduced if families provide their own supplies for safety or logistical reasons while meeting in a home.
---
Family-style Directing
For those of you needing or wanting to do family-style directing this fall or leading a more robust F/E program, I am excited to share that we are giving all F/E Directors free access to CC Connected Foundations and Essentials tiers this fall for the first semester. The F/E Directors must be licensed by July 31 and have at least two students enrolled in their program.
As you assess how to achieve community especially for your younger children, I want to bless you with extra support for adapting in these unusual times. Full details are available in the landing page.
Please check it out to find:
An FAQ document about the above suggestions
Reasons to consider directing
The free CC Connected tier access details
The value of community
Inspiring articles
---
You Have Choices
Ultimately, the arrangement of a program with this kind of flexibility is up to each Director in communication with and consideration of families and tutors. It won't be possible for each Director to meet every family's needs.
If you need help finding a program to meet your family's unique needs this fall, work with your local Director and SR. Chances are there's a way to accomplish community and continuity for your family, even if it's not apparent at first. You have choices for educational stability through CC no matter what the restrictions are in your area this fall.
I think about my house, and I could have a group in our dining room, a group in our basement and one in our garage. So we could have a 24-student community at my house, and it isn't huge. Obviously, in some areas, you could do this and in others it wouldn't work. While it could be challenging to find enough rooms in one home or a couple of homes close together; even if you have two or three families meeting together it is worth being a part of a licensed Classical Conversations community because of the continuity, the support, the discounted CC Connected access, and weekly accountability.
---
Continuity in Community Provides:
Friendships with like-minded families
Positive encouragement—for parents and students!
A Director to walk alongside your family and support you
Accountability through other families, your Director, and the curriculum
Quality and consistency in your family's home education
Support from CC Home Office through

Prayer
Training
Equipping
Videos
Podcasts
Educational resources and apps
---
God is in Control
As humans we often have the allusion that we are in control, but if we have learned anything from these trying months, it should be to rest solely in Him. We must do our part, but we must trust God for the future. Now more than ever we need leaders, and I believe God has you in CC for a reason, and that is to raise up the next generation to glorify Him. Together we will work on our shared mission, "To know God, and to make Him known."
We must trust God for the future. If you believe that God has drawn you to CC, commit to this path and trust God to work out the details.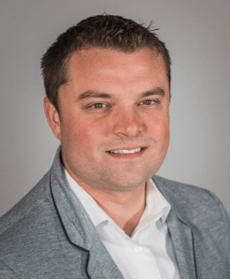 Peace be with you,


Robert Bortins,
Chief Executive Officer
Classical Conversations, Inc.
"But now, this is what the Lord says—he who created you, Jacob, he who formed you, Israel: 'Do not fear, for I have redeemed you; I have summoned you by name; you are mine.'" (Isaiah 43:1, NIV)